High Performance Research Group
At High Performance Research Group, our goal is to provide cutting-edge innovative equipment and training based on the most current needs of today's operational environment. Our products for the military, law enforcement and civilian markets are designed with painstaking testing and evaluation by individuals who are still actively operating in the field. Your inputs matter to us, so feel free to let us know if you have any inputs, improvements or ideas!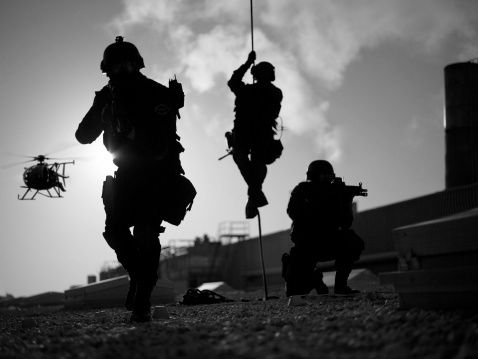 Providence Research Unlimited
The team at Providence Research is dedicated to providing ergonomic, innovative and streamlined solutions to both Warfighters and Responsible Armed Citizens to increase battlefield survivability and mission success by solving real world problem sets with quality product made in the USA to the highest standards of quality. We are a veteran owned business that believes in supporting the military communities that we came from by producing nuanced solutions to fill specific needs of our customers
Two Bravo Solutions
OWNER/INSTRUCTOR BROOK BOWEN has more than 17 years as a federal law enforcement officer and has been instructing for the last 14 years. He has developed and delivered firearms and tactical courses to local, state and federal law enforcement agencies, foreign law enforcement and military units. He has 13 years of combined operational experience serving in special operations units in both the military and federal law enforcement. Brook currently instructs federal law enforcement officers at a national training center in multiple disciplines.
WarriorSchool
Since 1995 we have trained the US Army, Marines, Navy, Air Force, and Coast Guard. We have also trained  most US federal law enforcement agencies such the FBI, DHS, US Marshals and Border Patrol.  WarriorSchool alumni also include our nation's intelligence agencies, DOD civilians, corporate security personnel, corporate employees, as well as thousands of  local sheriff, police and emergency response personnel.
Fieldcraft Survival
TAKING EXPERTS IN THE GENRE OF SURVIVAL, OUR GOAL IS TO EDUCATE, TRAIN, AND EQUIP YOU TO SURIVE AND THRIVE IN THE WORST CASE SCENARIO.
Looking To Become A Partner? Drop Us A Line!